16mm Hollywood Film Company Rewinds (Excellent Condition)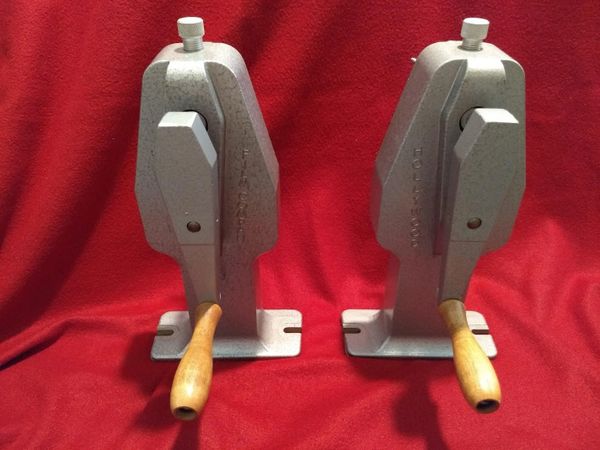 16mm Hollywood Film Company Rewinds (Excellent Condition)
It's a fact that film rewinds are no longer being manufactured.
Film Forever is proud to offer a pair 'Like New' Hollywood Film Company 16mm Film Rewinds. Very lightly used these rewinds feature tension screws for control. Each measures 12" tall,  Base is 5 1/2" x 2 1/2".  Designed for Heavy Duty use and 100% Made in America these Rewinds are the Large - Professional size. They will take up to a 19 1/2 inch reel - Roughly 2,300 feet of film. 
This is our last remaining pair in stock, so order now to ensure shipment. Rewinds are very heavy.  There will be a freight surcharge for shipping when ordering either domestically or to an international destination.  International shipping charge may be billed separately.