Beau Hunks starring Laurel & Hardy (Super 8mm Magnetic Sound Print)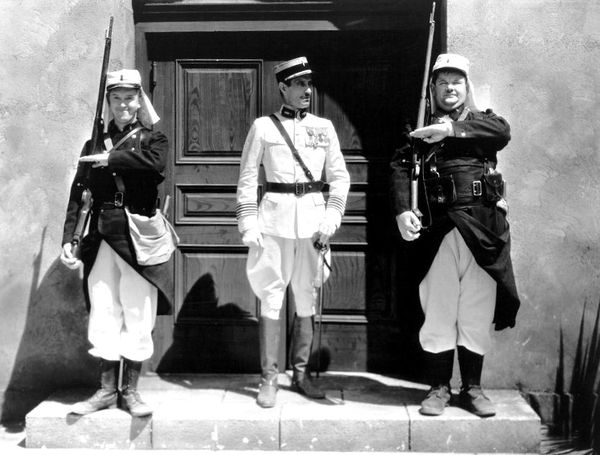 Beau Hunks starring Laurel & Hardy (Super 8mm Magnetic Sound Print)
Stan Laurel and Oliver Hardy join the French Foreign Legion after Ollie's sweetheart Jeanie-Weenie (only ever seen as a photograph) rejects him, as it is the only place where Ollie can forget her. When they arrive at the barracks in French Algeria, they discover that not only are the other soldiers trying to forget lost loves, their lost loves all happen to be the one and the same woman Ollie is trying to forget: Jeanie-Weenie! On an expedition to Ft. Arid, a fortress besieged by native Riffian tribesmen, the duo get cut off from the rest of the regiment in a sandstorm and reach the fortress before the others. Surprisingly, the boys defeat the Riffians by themselves and the leader of the Riffians is revealed as another one of Jeanie-Weenie's conquests.
An original Blackhawk Print in the original box. A Super 8mm Magnetic Sound Black & White Print in excellent condition. Fully complete mounted on two 400ft. reels.

Publicity picture above is not from the original print.