Bell & Howell 253 AX Standard 8mm Silent Projector (Mechanically Restored!)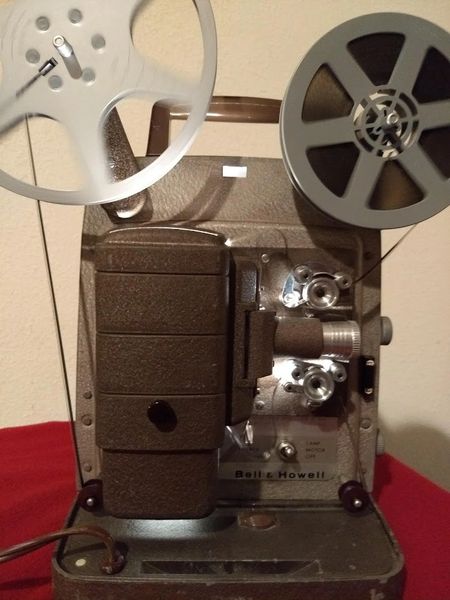 Bell & Howell 253 AX Standard 8mm Silent Projector (Mechanically Restored!)
Do you have precious Standard 8mm Home Movies of your family you can no longer watch because either the projector you have has ceased to work or you have no projector at all?  Well, here is a very economical solution.  The Bell & Howell 253 AX Standard 8mm Silent Projector is a very simple, but extremely reliable and ruggedly build machine that is 100% American Made and built like a tank; designed to provide years of trustworthy service.  
This projector has been completely rebuilt mechanically along with 'Brand New' take-up and rewind spindles and is guaranteed to perform to manufacturer specs.  Please note this is a Standard 8mm (Regular 8mm) Film Projector and DOES NOT PROJECT SUPER 8MM.  Please see the difference between the two formats in pictures provided.  If you are seeking a projector that is compatible for both formats (Standard 8mm and Super 8mm), we recommend the Bolex 18-Duo Projector also listed on this website.
Projector comes complete with the original Bell & Howell hard case cover (not pictured), a steel Eastman Kodak 400 ft. Take-Up Reel and a copy of the original Bell & Howell Instruction Manual.
Backed by Film Forever's 30-Day Guarantee to operate beautifully and covers all mechanics (excluding the lamp).
PLEASE NOTE:  NO INTERNATIONAL SHIPMENTS FOR THIS ITEM. U.S. ORDERS ONLY!