Bolex 400 ft. Dual 8mm Reel and Library Case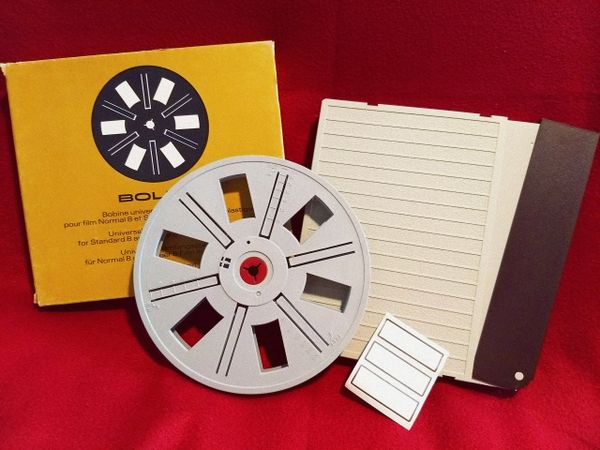 Bolex 400 ft. Dual 8mm Reel and Library Case
Bolex made some of the finest self-threading reels in the world.  Beautiful style unique to their product line.  Missing the original Bolex take-up reel to your Bolex Projector?  Now you can replace it with a Original 'Brand New' Bolex reel.  
This Bolex Reel is compatible with both Regular 8mm and Super 8mm film and comes with a removable spindle adapter.  Library case comes with label and a interlocking tab to lock multiple case together for a professional look to compliment any bookcase or shelf décor.  Case locks tight to protect your film against damaging dust and humidity.
No longer made...we have a very 'limited inventory' of these reels.  Once they are gone.  They're gone!