Bolex / Elmo / Eumig Movie Projector Power Cord Replacement (Limited Availability)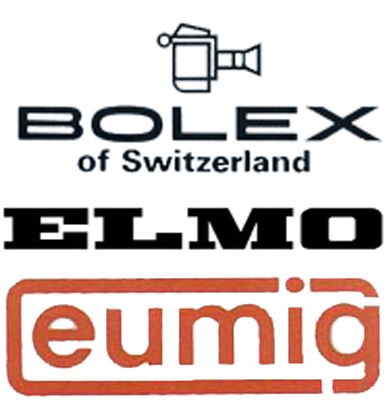 Bolex / Elmo / Eumig Movie Projector Power Cord Replacement (Limited Availability)
Missing or misplaced that valuable power cord to your Bolex, Elmo or Eumig Projector?  Your worries are over.  Film Forever has a 'Brand New' supply of the improved power cord design that has the original non-polarized female socket that fits securely to your projector along with the non-polarized male end.  Improved design also incorporates a ground pin on the male end for added protection.
Power cords sold today all have polarized plugs which may work but are not the exact match for the electrical socket in your machine.  Get the part that fits like the original. 
Cord fits all Bolex, Elmo and Eumig projectors manufactured from 1972 through 1980 in both sound and silent including the Bolex 18-3 Duo, Eumig 607D, 610D, Mark-S 700 and 800 Series, Elmo ST-1200D, ST-1200HD, Bolex SP8, SM80 and many others.  Incompatible with the original Eumig Mark-S, Bolex SM8 and older Pre-1970 projector models.  Don't see your model listed?  Send a compatibility inquiry at customersupport@filmforevermpe.com.