Bolex SP80 Super 8mm Magnetic Sound Movie Projector (Completely Restored)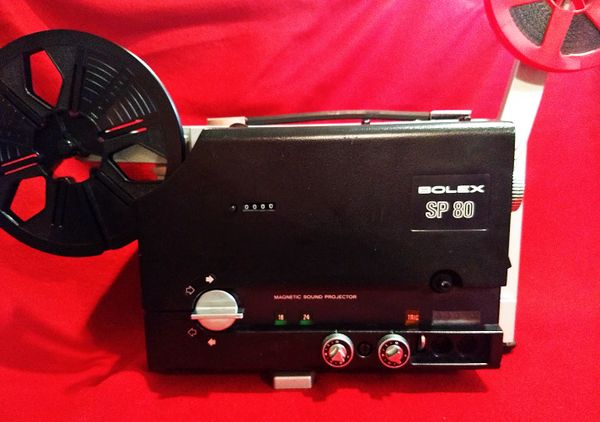 Bolex SP80 Super 8mm Magnetic Sound Movie Projector (Completely Restored)
The Bolex SP80 Super 8mm Sound Movie Projector, borrows heavily from Eumig 700 series projectors. Much of the parts and components are identical and most of the accessories are common.  This used projector has been completely restored by our service department and is backed by Film Forever MPE's 30-Day Warranty for zero worries.  Comes with a copy of the Bolex SP80 Manual, Power Cord and a 'Brand New' 400ft Tuscan Autothread Take-up Reel.
Available for delivery to U.S. destinations only.  There will be a $25.00 added freight charge when ordering this item.  

Specifications:
Bolex SP 80 Projector

A super8 and single8 sound projector.
Year: 1973-74
Lens: Bolex Hi-Fi 1,3/15-30mm zoom
Halogen lamp 12 V/100 W type EFP.
Sound: magnetic, mono (record/playback). Fade in / fade out, sound-on-sound, mixing from external source (microphone 0,3-150 mV, 22 kΩ; line in 50 mV - 3 V, 1 MΩ )
Amplifier 6 watts rms, option for external amplifier (line out 0,5-1,5 V, 50 kΩ )
Internal loudspeaker
Option for external loudspeaker (4 - 6 Ω, 10 watts rms)
Auto threading
Forward/backward projection
Speeds: 18 fps and 24 fps
Counter 
Reel capacity: 180m/600ft