CLARK GABLE, JUDY GARLAND, MICKEY ROONEY AND SHIRLEY TEMPLE - HOLLYWOOD LEGENDS SERIES (U.S. ORDERS ONLY!)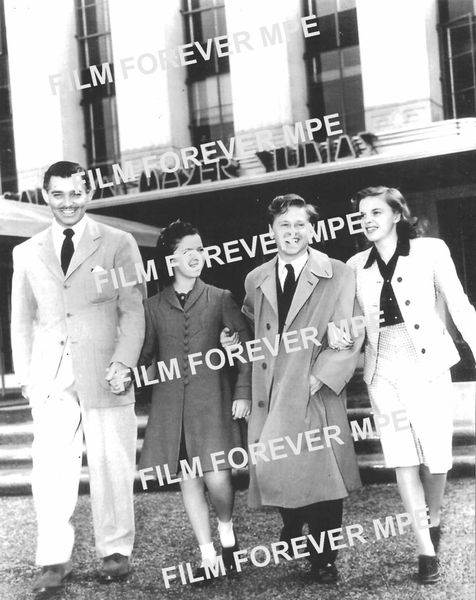 CLARK GABLE, JUDY GARLAND, MICKEY ROONEY AND SHIRLEY TEMPLE - HOLLYWOOD LEGENDS SERIES (U.S. ORDERS ONLY!)
Each month, Film Forever will feature a highly sought after photograph of some of the greatest names in motion pictures.  We are proud to continue our new Hollywood Legends Series with a candid group shot of Clark Gable, Judy Garland, Mickey Rooney and Shirley Temple descending the steps of the MGM Administration Building. 
Each 8 x 10" photo meets our stringent standards for outstanding quality using the best negative available.  Listed price includes FREE U.S. shipping.  
No international shipments for this item.  U.S. destinations only!