CLD-D502 (PIONEER LASERDISC PLAYER OPERATOR'S MANUAL)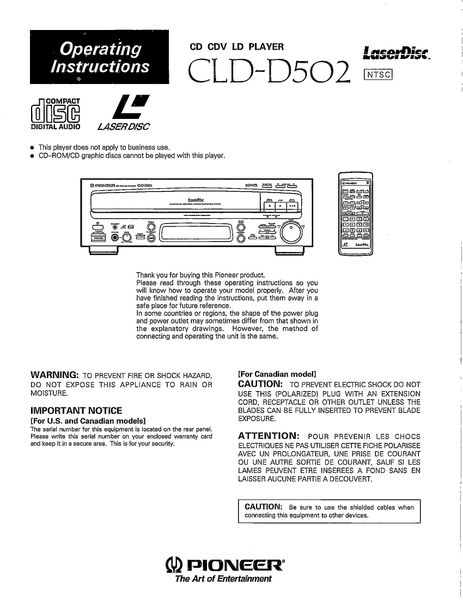 CLD-D502 (PIONEER LASERDISC PLAYER OPERATOR'S MANUAL)
Do you have a laserdisc player but have lost your Operator's Manual?  Film Forever MPE comes to the rescue with a complete hard copy reprint of original manufacturers operator's manual.
This is for a physical paper copy of the Operator's Manual for Pioneer's CLD-D502 Laserdisc Player.
Because manuals can be easily copied, there are absolutely no returns allowed for this item.  Please make sure the manual you are ordering is specifically for the model laserdisc player you own.  No exceptions.