Film Forever MPE / 35mm Motion Picture Camera Crew T-Shirt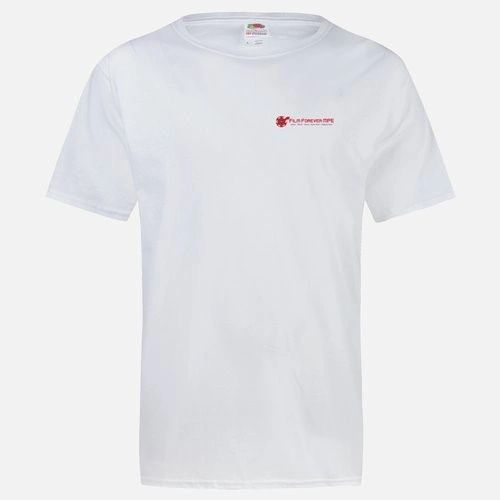 Film Forever MPE / 35mm Motion Picture Camera Crew T-Shirt
Yes it's a well-known fact, Film Forever MPE has fans all over the world!  Now everyone can feel like a part of our crew with our 'Official 35mm Motion Picture Camera' T-Shirt.  On the front, our new company logo and on the back, a detailed schematic of one of the first motorized 35mm Motion Picture Cameras made. Very Hip...Very Cool...Very Comfortable to wear.
T-Shirts are 5 oz., midweight, cotton, 90% cotton, 10% polyester.  Available in White only in Adult Sizes from Small to 3XL.  
Shirts are custom-made to order, so please allow 4 weeks for delivery.