JEAN HARLOW - HOLLYWOOD LEGENDS SERIES (U.S. ORDERS ONLY!)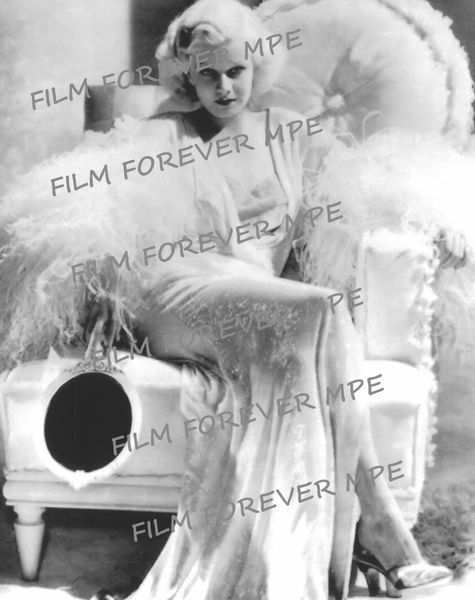 JEAN HARLOW - HOLLYWOOD LEGENDS SERIES (U.S. ORDERS ONLY!)
Each month, Film Forever will feature a highly sought after photograph of some of the greatest names in motion pictures.  We are proud to continue our new Hollywood Legends Series with a beautiful portrait shot of Jean Harlow. Often nicknamed the "Blonde Bombshell" and the "Platinum Blonde", she was popular for her "Laughing Vamp" screen persona. Harlow was in the film industry for only nine years, but she became one of the biggest movie stars in Hollywood, whose image in the public eye has endured. In 1999, the American Film Institute ranked Harlow No. 22 on their greatest female stars of Classic Hollywood Cinema list.
Each 8 x 10" photo meets our stringent standards for outstanding quality using the best negative available.  Listed price includes FREE U.S. shipping.  
No international shipments for this item.  U.S. destinations only!