Kodak Ektagraphic CT1000 16mm Projector (Like New - Completely Restored!)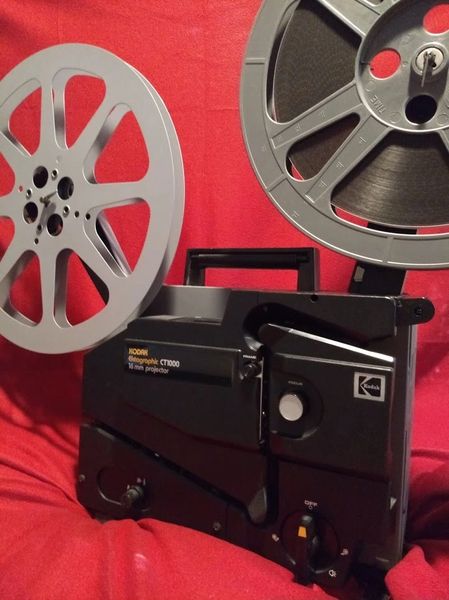 Kodak Ektagraphic CT1000 16mm Projector (Like New - Completely Restored!)
Featuring the completely 'Restored' Kodak Ektagraphic CT1000 16mm Projector.  Yes, The Film Forever Company does it again.  Featuring our line of Beautifully 'Restored' KODAK EKTAGRAPHIC CT1000 16mm MOVIE PROJECTORS.  Complete with the original manual!
Continuing the traditional KODAK features of clear, bright images and gentle, positive film handling, this projector features:

Channel Threading - Threading film through the projector is fast and simple.

Easy Review and Rewind - Turn just one control.

Convenience - Easy setup, a built-in speaker, and a padded carrying handle, all in a compact and self-contained unit, make this projector convenient to use and store.

Backed by a 30-Day Film Forever Warranty for zero worries.  Shipped to U.S. destination only. There will be an added $100 freight charge added to this item when ordering.