Kodak Ultra F9 35mm Camera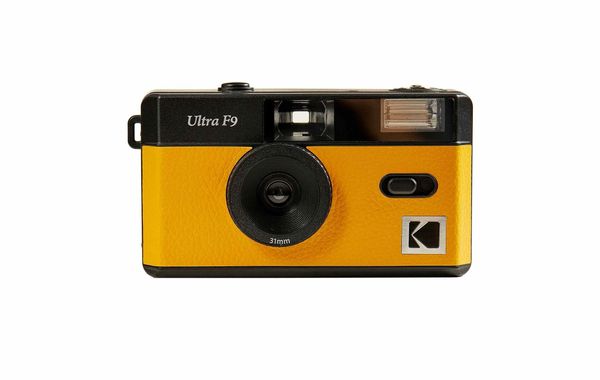 Kodak Ultra F9 35mm Camera
Kodak's 'New' Very Basic Point and Shoot 35mm Film Camera with built-in flash.  No need to purchase a disposable film camera with the film you need.  Now you can choose any film stock you like:  black & white, color, Kodak, Ilford, etc. and use the same camera over and over again.
The Kodak Ultra F9 is for the person who wants to shoot film but doesn't want to fuss with focusing, shutter speeds or aperture settings.  Just load your favorite film, point and shoot.
We also carry a wide variety of Kodak film stocks you can use.  Kodak Portra 400 (Color) and 400TMax (Black and White) are our personal favorites when using this camera.
Camera comes as pictured above with wrist strap and manual.  Please allow 2 to 3 weeks for delivery.