Men O' War starring Laurel and Hardy (Super 8mm Magnetic Sound Print)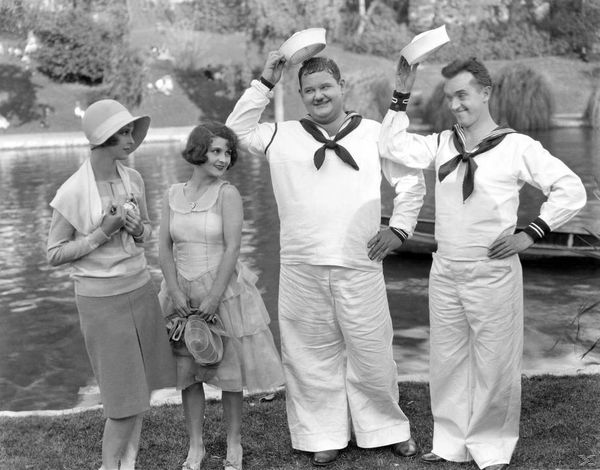 Men O' War starring Laurel and Hardy (Super 8mm Magnetic Sound Print)
Here's a Super 8mm Sound Print of the LAUREL & HARDY Comedy Classic, Men O' War.  Also stars Jimmy Finlayson.
The Plot:  Two sailors on leave, Stanley and Oliver meet two girls at a park and invite them to have a soda. Unfortunately, the boys have only enough money to split theirs, a point which Oliver can't seem to get across to his friend. That problem is solved when Stanley hits the jackpot on a slot machine. Now with enough money to hire a boat, they start a battle-royal with other boaters, with everybody eventually winding up in the lake.
An original Blackhawk Super 8mm Magnetic Sound Black & White Print in the original box.  Print is in good condition with minimal wear.  The original Blackhawk box is in near 'Mint' condition.  Fully complete mounted on one 400ft. reel. No splices.
Publicity picture above is not from the original print.