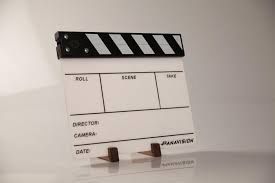 Panavision Film Slate
The REAL THING!  No cheap imitation you find in those tourist shops or souvenir stores but the actual Classic Production Slate used by Hollywood Studios and Film Production Companies.  Quality built!

This classic slate sports standard screen print stix.
Dimensions: 11" x 9.75"
Front Engraved 
Allow 2 to 3 weeks for delivery.