The Chimp starring Laurel & Hardy (Super 8mm Magnetic Sound Print)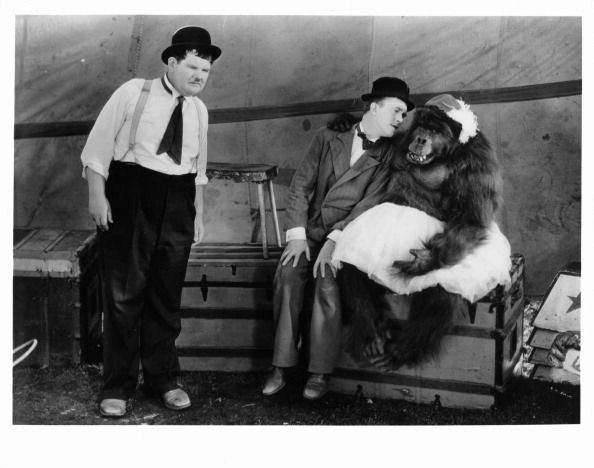 The Chimp starring Laurel & Hardy (Super 8mm Magnetic Sound Print)
Here's a Super 8mm Sound Print of the LAUREL & HARDY Comedy Classic, The Chimp in beautiful condition. In lieu of salaries, a bankrupt circus gives its property away to its workers. Stan gets the flea circus - Ollie is given Ethel, THE CHIMP. The big simian takes an immediate dislike to Ollie, but becomes very fond of Stan. Deciding to sell Ethel to the zoo, the Boys look for a hotel to spend the night. Trying to do so with a great, hairy beast in tow is hard enough; an escaped lion and a volatile landlord only ensure that getting a good night's sleep will be almost impossible.

A very funny little film, with genuine belly laughs. Watching Stan dance with Ethel is priceless. That's James Finlayson as the circus Ringmaster; Billy Gilbert plays the dyspeptic landlord.


An original Blackhawk Super 8mm Magnetic Sound Black & White Print in the original box. Both in excellent condition. Fully complete mounted on two 400ft. reels. No splices.

Publicity pictures above are not from the original print.