W.C. Fields - You're Telling Me (16mm Universal 8 Sound Print)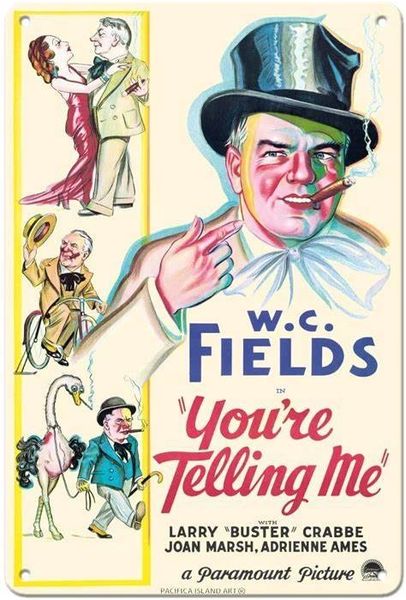 W.C. Fields - You're Telling Me (16mm Universal 8 Sound Print)
These Universal 8 Cut Downs of Classic Features are so RARE in 16mm.
  Here's a beauty...
W.C. Fields
 starring in 
'You're Telling Me'.
  Includes the hilarious golf scene. Film is 16mm black and white and is in Sound. Mounted on a 800ft reel. Complete with Opening and End Titles.  Theatrical 1-Sheet from the film is shown above and is not included with the actual print.